Mouchette is a pretty diminutive… Like a summer breath, a rustle of wings, a childhood memory. Mouchette is the pseudonym Mathilde gave herself on social media, where other women of her age open themselves to the world, share emotions, give a hand and a smile, with speckled foils of course.Then as a habit, Mouchette became the name, calling her Mouchette was usual. Mathilde, curious, open, started to search for its meaning. Quickly she came across the work of Georges Bernanos, in which the character Mouchette is a part of ("Sous le soleil de Satan" ; "Nouvelle histoire de Mouchette"),
followed by the movie of Robert Bresson ("Mouchette"). Rough, dark, tragic stories meeting tenderness, and sometimes a little bit of hope. Words, sentences, stories that spoke to Mathilde. They dug inside of her strong feelings which resonate with her sensitivity, her empathy, her vision of the world. Mouchette in all of her components , and there's so much more… a tool, a beauty mark, an architectural detail. Whatever, in the end, what really matters, is that she is Mouchette.
THE STORY
OF A YOUNG WOMAN
Mathilde is a slender figure, elegant in her make-up perfectly laid-out on her lips, her long nails, her eyes, casual with her sneakers matching her suit. She's a young woman who appreciates concinnity and simplicity. Mathilde is a character, a wild will to be free. She likes meetings, conversations, the others, while protecting herself in loneliness. Welcoming and shy, open and reserved. She has the desire to control everything, to master everything, to front everything, without forgetting the salutary doubt.
She has the gift to observe to understand, letting her inventiveness talk, the stream of new ideas that always accompany her. It's the lack of self-confidence and infinite sensitivity. Mathilde is an originality. She could've been on stage, in a cabaret. She bursts into laughs at the most burlesque situations. She likes glitters and sparkles, she's the red color.
Mathilde is a path, classic in the high school years, then an inconclusive experience in a Parisian fashion school, but studies didn't fit her personality. She looked for herself and found her way : the creative world, a new adventure. When her mother, Valérie, gave her the opportunity to create her own brand of candles and home fragrances, it was more than a revelation, it was obvious. Ideas were necessary, Mathilde was full of them. She needed a tool, this tool was Val Fi. Val Fi made the glass coating for Mathilde's creations. She needed a perfume designer, it was Thomas Loridan from Floracos, who conditioned the products.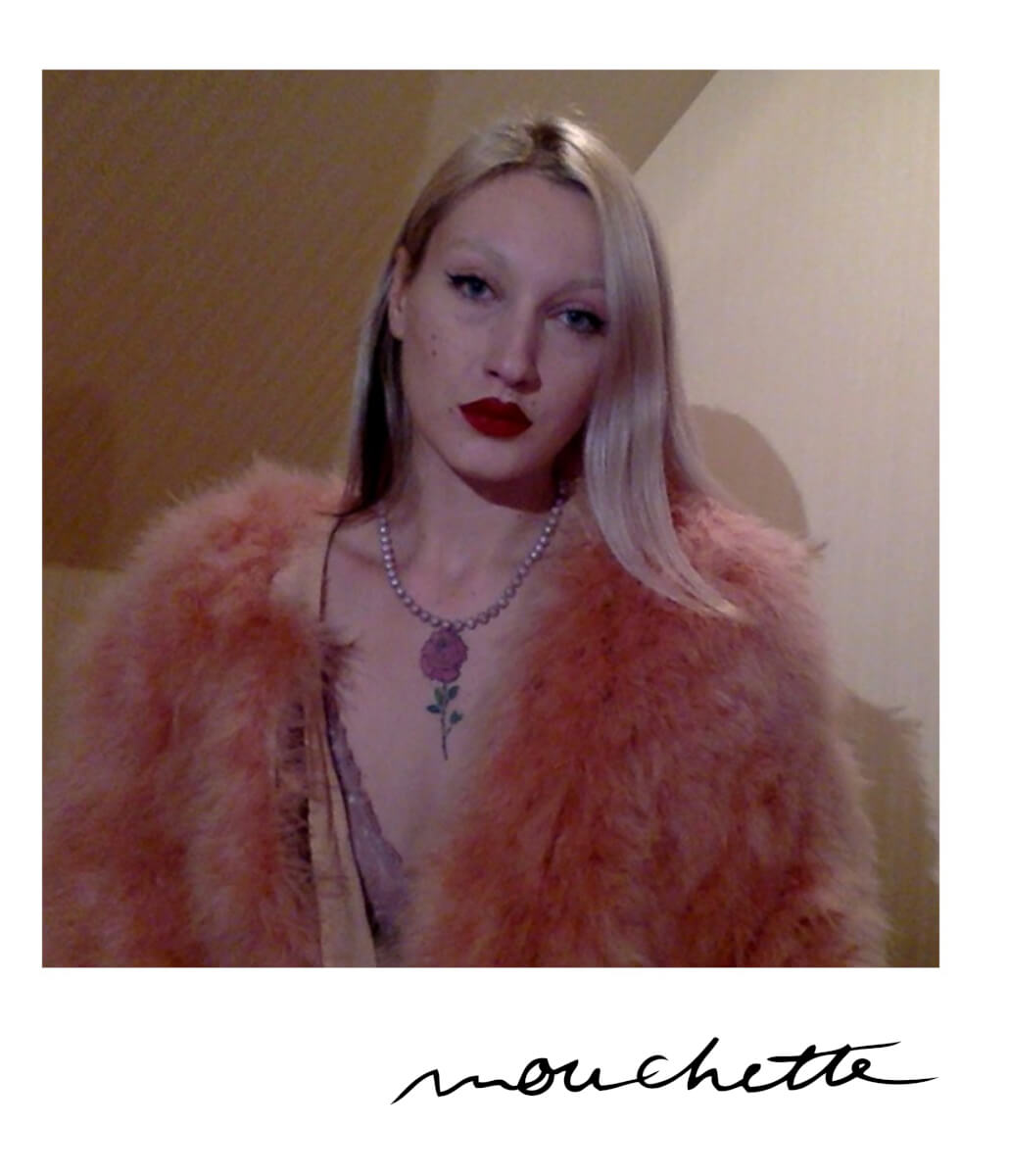 Mathilde wanted to explore, cultivate, create. She had to go and draw from her own experience, from her memories, her imagination. She defined an atmosphere, a line to tell a story through the fragrance of her candles. Always surrounded by perfumes since her childhood, fascinated by their language, their technique, their subtlety she searched her own identity. She dared to combine and blend the scents, to find harmony between the notes.
From idea to creation, it was a family that reached out. Valérie, Mathilde's mother, made her factory and her savoir-faire available to her; Vincent, her uncle, development director, was a precious interlocutor in the technical definition of the candles and their coating. Over the course of discussions, experiments, long reflections on Pantone range, the colors were chosen, with particular attention paid to the transparency. Then the perfume designer came to present the fragrances, produced samples, always in the spirit of dialogue, common inspiration, collective intelligence.
Mathilde went to his atelier to refine the final settings, determine the perfect mixes. One suggested, the other explained, and from this collaboration success was born, like this white box illustrated with a drop cap, an image of high quality, sobriety, purity. With Valérie, Vincent, Thomas, Mathilde was able to sublimate her ideas, to transcribe to perfection what she felt, what she wanted.
The logical creative continuation was to sell her products. Mathilde wanted a setting for her creations, but also a space where other creators could have a light on their products. The place was found in Saint Valéry sur Somme, her hometown. After some renovation work and decoration, Mathilde picked the name "L'Impératrice", a nod to "The never ending story", which she loves and likes to go through its wonderful imaginary world, to inspire herself on anything that could be possible. She found young creatives and brands on an online marketplace, starting from vintage to handmade pieces. The opening of the store took place in August 2017, and a client base started to settle. But shops are not always an exact science and after a year, she made the decision to stop this adventure, only to get back on her feet later, because it's not the end of the story.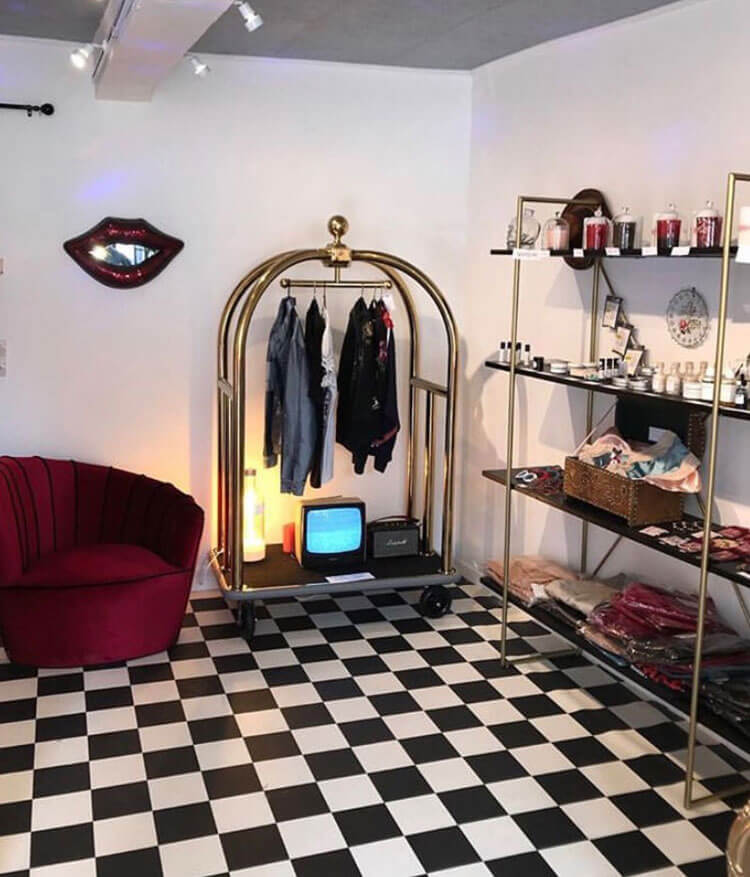 THE STORY
OF THE FRAGRANCES
Failing doesn't mean anything if you know how to recover. In spite of being 20 years old, Mathilde knew how to move on from "L'Impératrice", with her strong convictions, accomplished work and family's support, she decided to continue her adventure and develop her range online, with perfumed candles and home fragrances. Her target ? Everyone, every age, every tastes, for every person who has the same sensitivity, who enjoys what's aesthetically pleasing. For the ones looking for magic, memories, emotions through a smell, a design.
Mathilde couldn't imagine candles whose making wouldn't respect the best environmental principles because it's her deep conviction. And if the candles will bring peace, serenity and beauty through their scent, their design, to interiors where their flames will burn, it's in harmony with nature.
The wax is 100% vegetable, made from soya and coconut, natural and renewable materials. The wicks are made of cotton, without any addition of lead. Biodegradable rattan sticks and an alcohol free formula for the diffusers.
But Mathilde went further, reaching to a true wax craftsman, guaranteeing a healthy and traditional manufacturing, genuine savoir-faire and in depth knowledge of good products. And then, that matters, the entire chain of production, from the North to Normandy, is 100% french.